At Paradigm Homes, we're challenging the old way of thinking about Custom Home builders.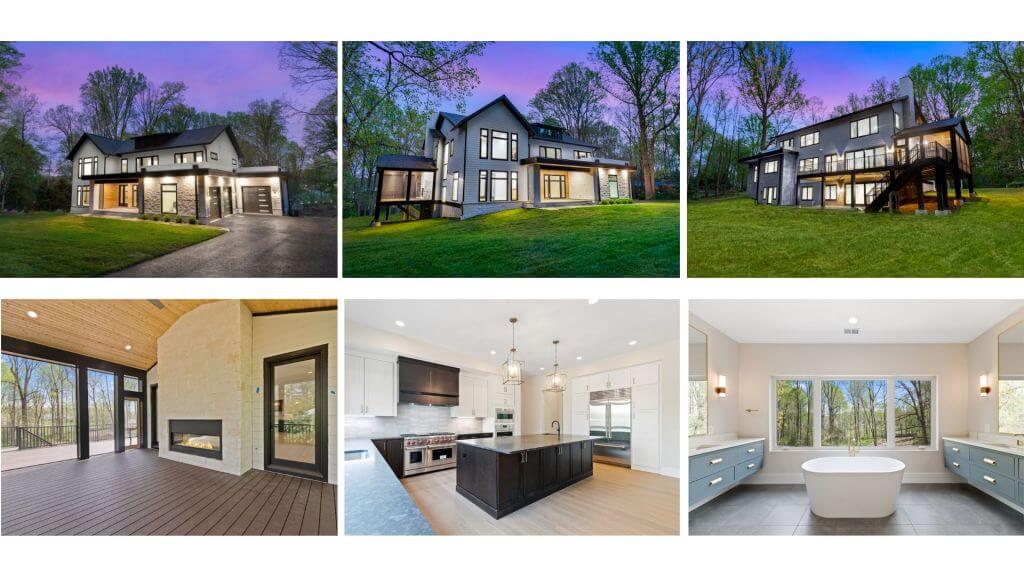 The term "Custom Home" carries a certain weight that conjures up visions of multi-million-dollar invoices, gold-leaf bathrooms, and Olympic-sized pools. The reality is, a Custom Home is simply a home tailored to your specific needs. But, of course, if you want a gold toilet, we can make that happen, too. Ultimately our goal and commitment are to make sure you get the most value from your decision to build a Custom Home.  We believe the greatest value of building a Custom Home using our Design/Build method is that you will love 100% of the home you built. This is our commitment to you from the very beginning and to the very end.
Semi-Custom vs. True Custom
Many homebuyers assume that semi-custom and true Custom Homes are the same and this typically leads to the majority of homebuyers thinking that a Custom Home isn't an option for them because it's "too expensive" or "too much to manage" in addition to their current life commitments. In our view, we believe the best path to building a Custom Home is through the Design/Build method coupled with selecting a trusted builder partner, like Paradigm Homes.
Paradigm Homes takes great pride in delivering an industry-leading client experience. Our proven process helps us consistently take customers from concept to completion. We do this by setting clear expectations early on, having a systematic design process, and an experienced project management team. We over-communicate through every phase of the project. Our brand process to our clients is "Guaranteed on time, on budget, you'll love 100% of your home or we'll make it right."
You may also hear semi-custom homes referred to as portfolio homes. A Custom Home is a home uniquely designed for the client creating a home that is truly designed with the client's style and finish in mind. A portfolio home is a home that comes from the builder's portfolio of floor plans, hence the name. The plans can be tweaked a little for some, but not total, customization.
We think of it this way–when you build a Custom Home, you are paying 100% of the price so that you can love 100% of your home. Buying a non-custom or semi-custom home usually leads to you loving <100% of your home (we estimate 80% or less) for 100% of the price.
What should a Custom Home cost?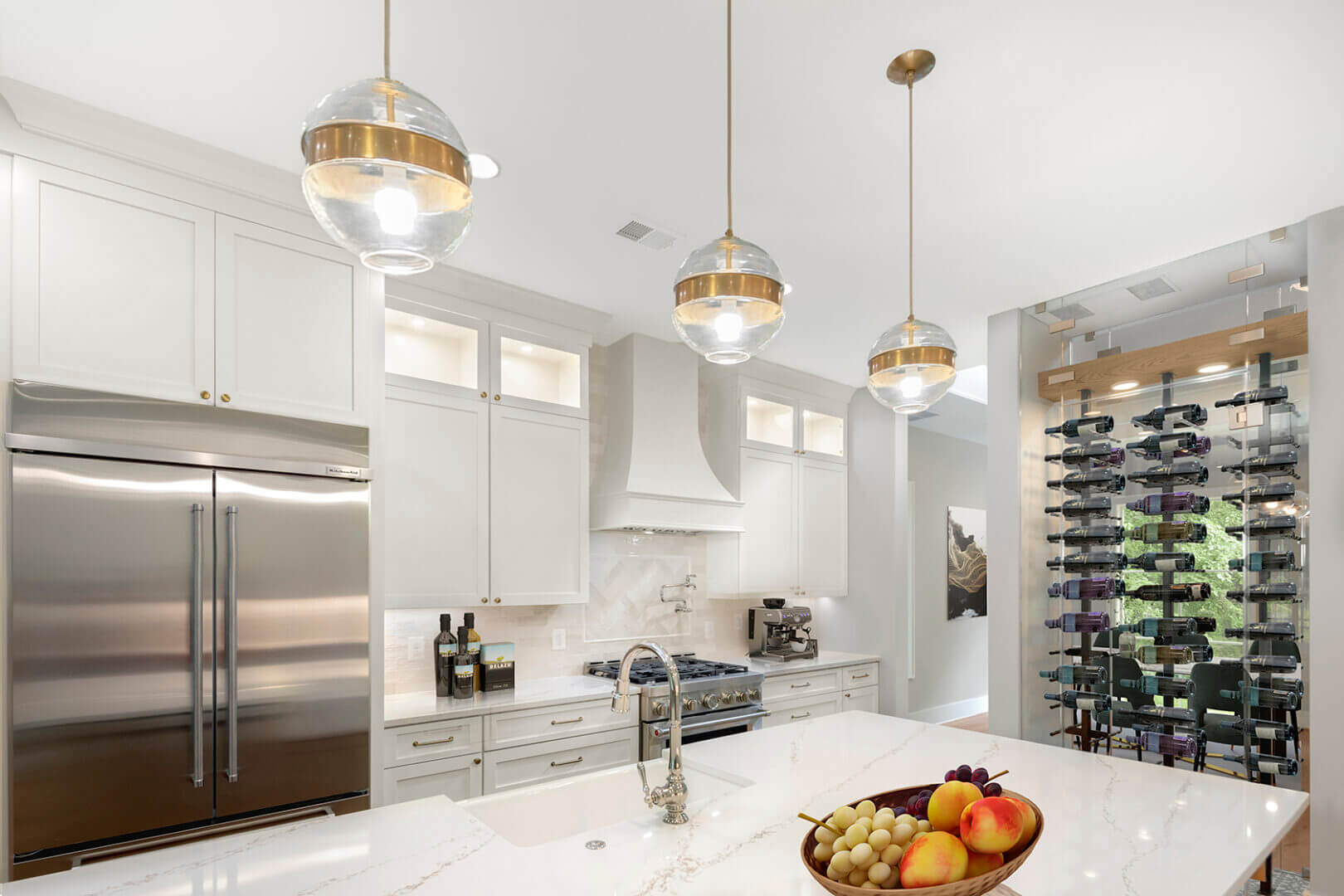 The biggest drivers of cost for building a home are the size of the home and the finish selections that go into the home.
We work with our clients to build what they want and need without overbuilding. This is another value of our custom Design/Build approach–we begin with your "must-haves" and then overlay "nice to have" spaces so that we know where your priorities lie from the very beginning. We will never suggest building something that doesn't align with our client's priorities.
Here are some examples of how you can get that "Custom look" without it being cost-prohibitive:
Stick-framing your basement if it is on or above grade instead of having concrete walls
Stain/seal existing real wood flooring when doing an addition/renovation as opposed to replacing these floors
Refresh your existing exterior brick façade or interior fireplace façade instead of replacing
Fiber Cement siding instead of Vinyl Siding
Luxury vinyl plank flooring in the basement
Vaulted ceilings, thoughtfully placed, instead of throughout an entire level
We have experience building all styles and sizes of homes.
The team at Paradigm Homes is here to create the home of your dreams. Each project is different, just like every client is unique.
Our quality standards extend beyond the Paradigm Homes team to include vendors, contractors, and anyone who is necessary to build your home. Your beautiful Custom Home will reflect the creativity of the design, the craftsmanship of the trades, and the meticulous attention to detail that comes from an experienced team. With a skilled team managing these elements, you will be free to fully enjoy the process of building your Custom Home. On your terms.